Free Shipping over $49
Orders ship promptly within 2-3 business days.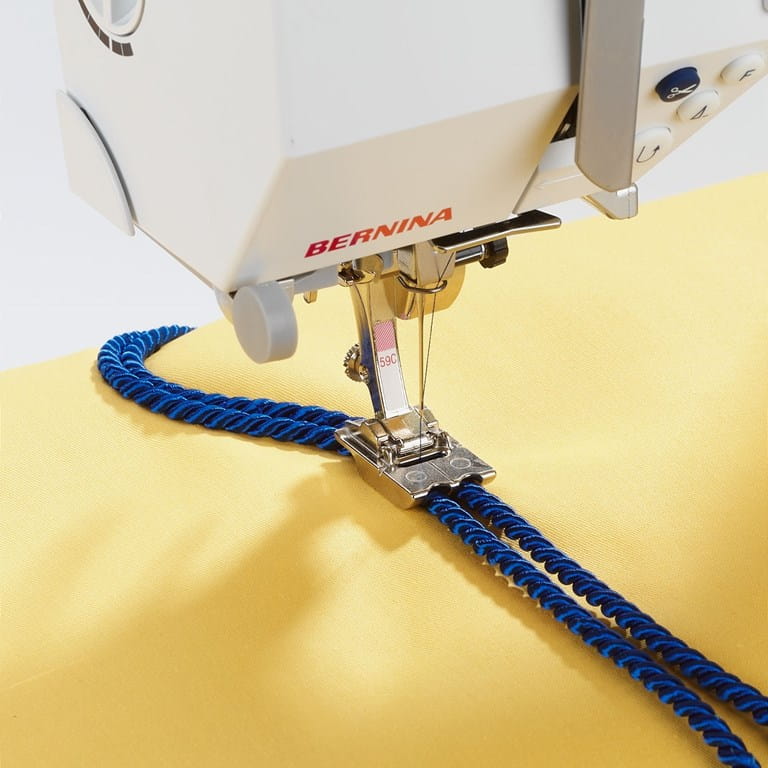 Double Cord Foot #59C enables the simultaneous couching of two parallel cords with a diameter of 4 to 6mm. The two grooves in the sole of Double Cord Foot #59C guide the strands of cording perfectly, allowing them to be sewn on precisely. The result is an exceptionally consistent and attractive cord appliqué. Double Cord Foot #59C is also ideal for sewing piping. Enjoy the comfort and convenience of sewing with Double Cord Foot #59C – the professional when it comes to couching cords and sewing piping. Compatible with the Bernina models below:
B 570 QE/QEE, B 590, B 710, B 740, B 750 QE, B 770 QE/QEE, B 790, B 790 PLUS, B 780, B 830, B 880, B 880 PLUS
Note: Not all models and accessories are available in all countries. We reserve the right to make changes in both features and design.