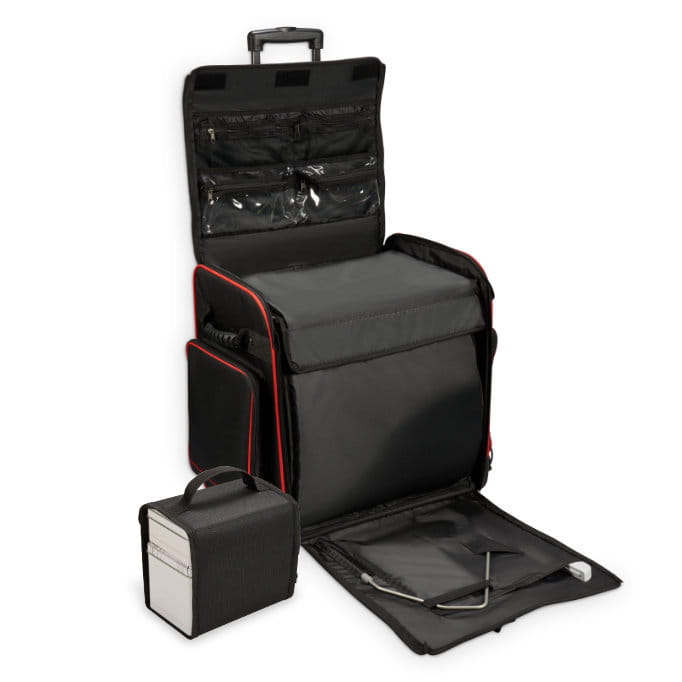 The practicaL Trolley is very sturdy and perfectly suited when you are en route. The long zipper openes the front for comfortable loading and unloading of the machine. The inner and outer pockets provide a lot of space for accessories. Due to the robust wheels and the retractable telescope handle, the fulL Trolley can be pulled comfortably. The sideway handles allow a convenient loading and unlodaing of the trolley. Also, a separate wrap protects the accessory boxes.
Note:
Not all models and accessories are available in all countries. We reserve the right to make changes in both features and design.
Compatibility
Compatible with the BERNINA L 850 & L 890 overlockers.