The embroidery module bag XL for the BERNINA 7 and 8 Series is designed to be solid and lightweight. The advanced padding system and the high-quality outer material provide a thorough protection for your embroidery module. The embroidery module bag can be attached to the trolley's XL telescopic handle or carried separately with an adjustable shoulder strap.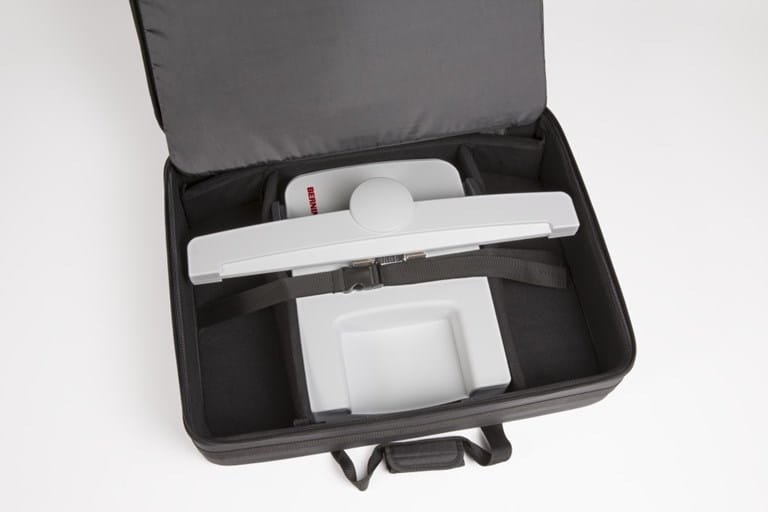 The XL-trolley-system is available for all machines which are listed in the accessory-catalogue as F2, F3, F4, G1, H.
Note:
Not all models and accessories are available in all countries. We reserve the right to make changes in both features and design.