Dimensions:
Open:    60" Width  53" Depth  29"-40" Height
Closed: 60" Width  36" Depth  29" Height
Weight: 272 lbs.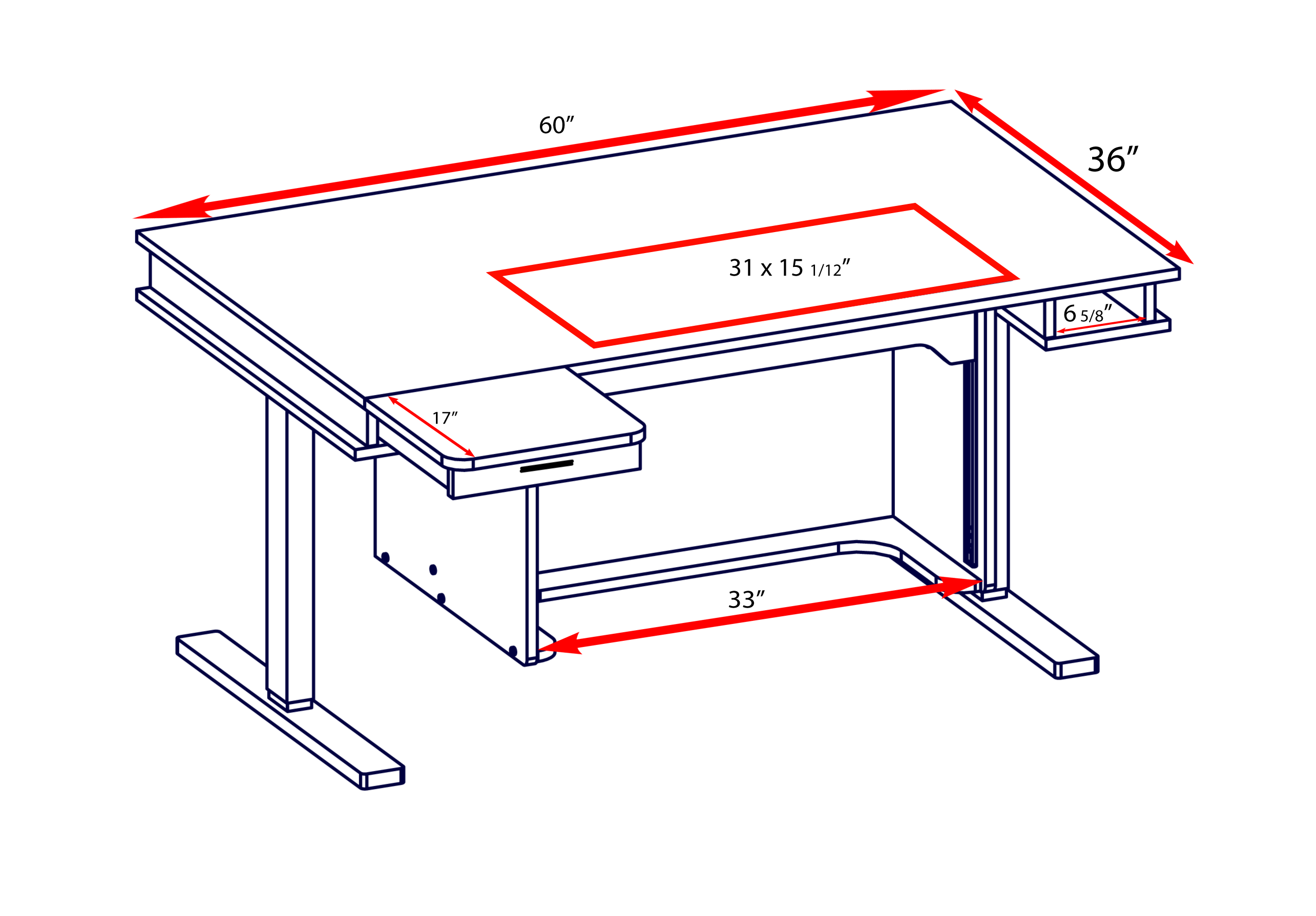 Model 9000 is the perfect table that gives you the capability to sit or stand while sewing, cutting, or crafting.
The addition of the 900 left side extension and expanded drawer extension gives you an expandable work surface so you have a great place to create.